It's a humid, hot day...
Went for an interview...felt it was pretty good and I felt comfortable with the folks there. Just wish my car has air conditioning as my hair felt really flat from the warmth and humidity. Jon was in State College and got in the middle of a storm on the way home. Apparently, trees fell and blocked roads, floods, hail, you name it! Over here, nothing. It would have been a relief and blessing to have that rain.
I'm a bit depressed as I think Fergi(our little rat) may be passing. She seems to be holding on and I've been feeding her bits of moist fruit but she doesn't drink any water! Very annoying and sad. I feel bad. Her tumor is huge and she is uncomfortable. But I noticed she is grooming. Maybe she'll get better...ah, hope springs eternal.
Anyway, I took a quiz on what type of person are you according to books. A fellow blogger took this and they got Anne of Green Gables. I was excited and thought maybe I'd be Anne too...not quite. I turned out to be: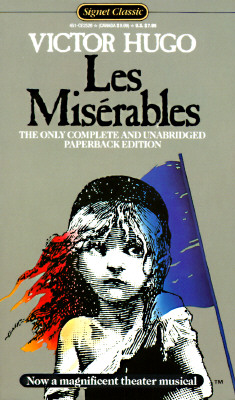 You're Les Miserables!

by Victor Hugo

One of the best known people in your community, you have become
something of a phenomenon. People have sung about you, danced in your honor, created all
manner of art in your name. And yet your story is one of failure and despair, with a few
brief exceptions. A hopeless romantic, you'll never stop hoping that more good will come
from your failings than is ever possible. Beware detectives and prison guards bearing
vendettas.


Take the Book Quiz
at the Blue Pyramid.
Ah, well...
It's finally starting to rain...though, this may be a mixed blessing as we look like we're going to get a lot of rain (which we actually do need). I hope Florida gets some rain because even though I'm not fond of alligators, they certainly look pathetic at the edge of nearly dried up river.
This weekend I'm starting art classes at the Albert Michaels Gallery and Gifts. Should be lots of fun. I hope, if this continues, to teach a few more classes this summer and Fall.
I gave Mr. Nelson a hair trim. But only did the front half. He had a HUGE amount of hair. He looks a lot cooler but I fear a trip to the dog groomers is still in order. At least I'm learning to blend the hair better. He just looks like he has a rather large bottom. I guess he looks a little bottle shaped from behind. Tomorrow, I'll try to fix that. My hats off to dog groomers...how do they do it, and so fast??